Main points of Australian Safety Standard for cots
Safety Demand For Cots
Cots should be certified under the mandatory Australian safety standard AS/NZS 2172, but lots of cots has been found don't comply. So take a tape measure with you to ensure it meets the safety guidelines.
Is the cot deep enough to stop a child from falling out?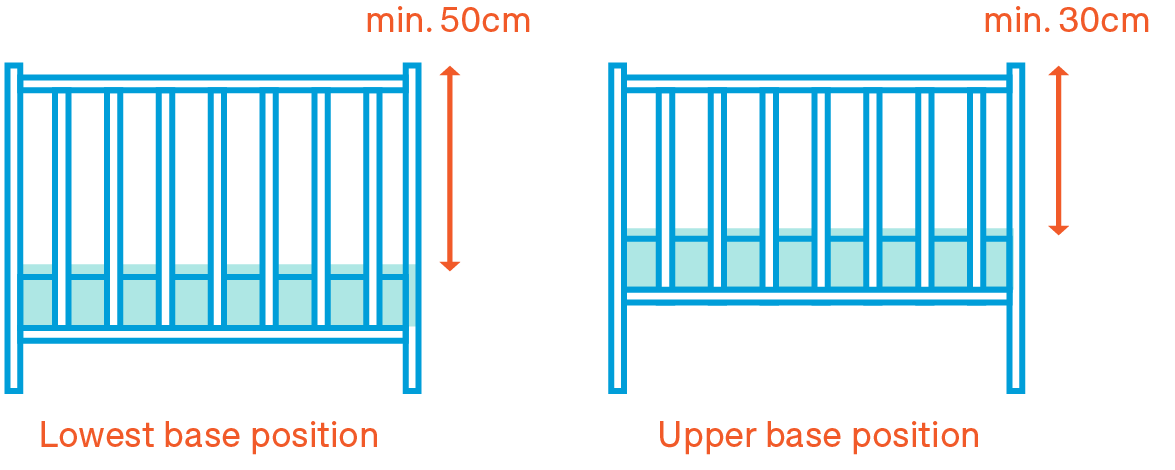 The distance from the top of the mattress to the top of the lowest side when the dropside is closed should be at least 50cm when the base is set in the lowest position. The depth should be 30cm when the mattress base is in the upper position. The depth should also be at least 15cm when the dropside is down.
There shouldn't be any footholds in the cot that your child could use to climb out.
Does the mattress fit snugly around all sides?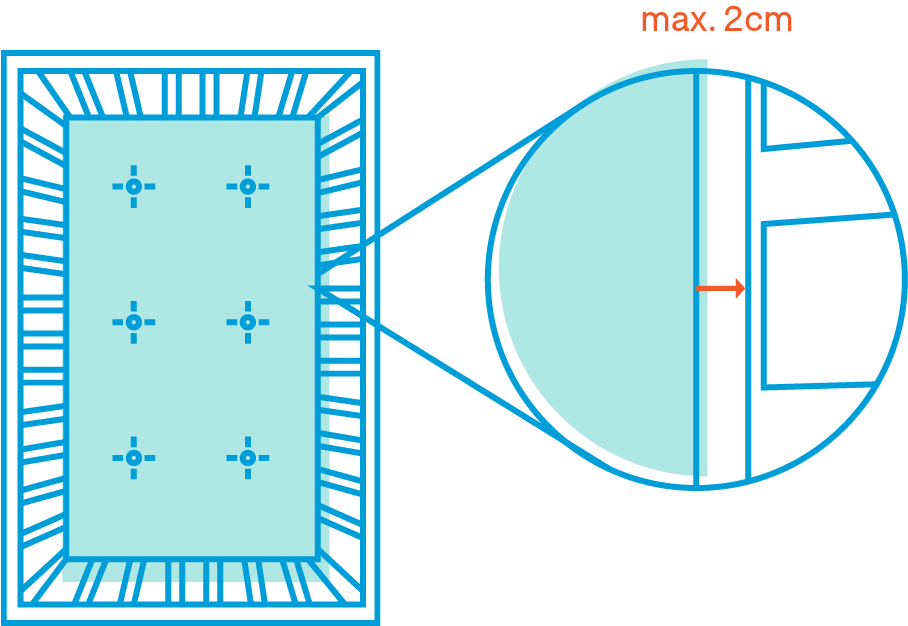 When you choose a mattress, make sure there is no more than a 4cm gap between the edge of the mattress and the adjacent cot side when the mattress is pushed to the opposite side, or 2cm on each side when the mattress is centred. Gaps at the sides are a suffocation risk – your baby could roll face-first into them. And mattresses should be firm; a soft or saggy mattress can also be a suffocation hazard.
See our cot mattress buying guide and cot mattress reviews to make sure you buy the best option for your new cot.
Are there any head entrapment hazards? 

Any large space or opening must be between 5cm and 9.5cm to stop your baby from either getting caught or falling out. 
Can you see any limb or finger entrapment hazards?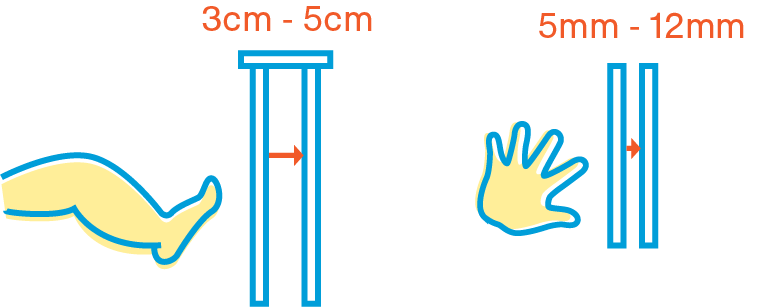 Smaller openings should not be between 3cm and 5cm wide – which is wide enough for a child's limb to get stuck – or be between 5mm and 12mm wide, so little fingers don't get caught. 
CHOICE MAGAZINE RECOMMEND REFERENCE: